Description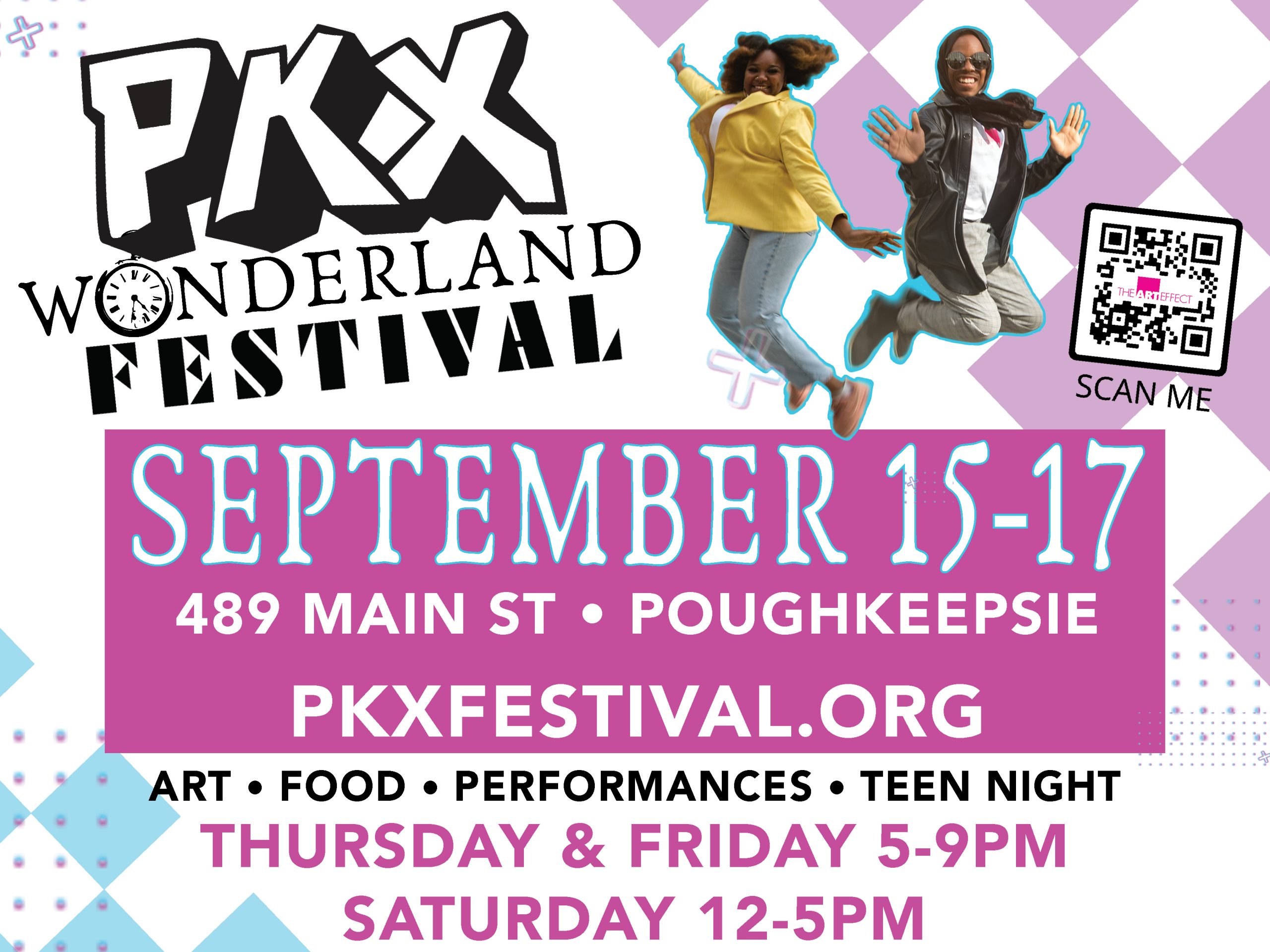 Gallery Opening | Live Music | Scavenger Hunt | Open Studios | Art Making Workshops | Body Painting and Temporary Tattoos | Teens DJ Dance Party | Food Trucks | Vendors | Paint The Pavement | Public Art Unveiling | Performances.. and Much More!
(Official Festival Schedule Coming Soon)
Thursday, 5-7pm: "Wonderland" International Juried Exhibition Opening
Friday: Teen Night with DJ Dance Party, Art-Making Workshops, and Body Painting
Saturday: Family-Friendly Festival Filled with Art, Food Trucks, Demos, Performances, Vendors, and more!
The annual PKX Festival, in and around the Trolley Barn Gallery serve as the building blocks for the development of a Youth Arts Empowerment Zone in the City of Poughkeepsie.